A consumer's embrace of a new brand begins before they ever try the product. If the packaging is inappropriate, brand acceptance can fail and consumers may not choose the product to start with. That's why first impressions matter.
For example, in a FoodDive article on packaging fails, there is the story about Sun Chips' biodegradable bag made from plants. What Millennial wouldn't love that? But sales began to decline shortly after launch because the bag made a loud "grumbling" noise that consumers said reminded them of a jet engine or lawnmower. It even spawned a Facebook group called "Sorry but I can't hear you over this Sun Chips bag."
This is just the type of scenario Curion can help brands avoid. A well-respected partner to leading consumer brands in the area of product and sensory testing, Curion is now turning its research and consumer expertise toward packaging.
"We believe in a holistic approach," says Sean Bisceglia, Curion's CEO. "All elements of a brand's offering — the product, positioning, messaging and the package itself — need to tell a cohesive story, one that gives consumers a reason-to-believe that this product is the right one for them."
The goal of Curion's consumer driven package design approach is to develop the ultimate prototype and test its viability with consumers. This rigorous system, designed by Curion's Andrew Livermore PhD, Senior Vice President for Product and Client Services, is already available at Curion sites across the nation.
Says Livermore, "Big CPG companies spend a lot of time and money developing products, but the packaging often doesn't get the same emphasis. We work alongside brand marketers, designers, and product developers, taking them through a six-step process that identifies the functional and emotional benefits most important to the target consumers. This informs the creation of packaging prototypes with strong consumer appeal that reinforce the concept and positioning. We then put prototypes in front of consumer panels and even gain insights from large-scale confirmatory testing."
For example, sustainable packaging is also imperative today for many retailers like Wal-Mart who have set high standards, demanding that packaging for their private brands be recyclable or compostable by 2025.
Adds Livermore, "Our process answers questions such as: Is the product positioned for sustainability? Does the packaging reflect those values? You may not want a health bar in a non-recyclable package. "
Curion's consumer-driven packaging design approach addresses the above questions and drills down into others, such as:
• Does package design fit your product concept?
• Does it take a creative approach to restraints such as budget, time to market, and types of materials?
• Can it be executed without unreasonable demands?
• Does it reflect the appropriate functional and emotional benefits?
• Is it differentiated from competitors?
• Does it check all the boxes for sensory appeal on the shelf?
"The main goal of our packaging research," adds Mr. Bisceglia, "is to mitigate risk on behalf of our clients. We are thorough. Our approach combines qualitative and quantitative methodologies."
Curion's Qualitative Sensory Immersion (QSI) identifies key features that enhance product trial and repeat purchase through collaboration with articulate and involved consumers. Adds Livermore, "Using this tool for packaging allows us to tap attributes such as alignment with brand, concept, the products function, ergonomics, usability, materials, believability, sustainability and quality. We also learn what is most important to them and what drives them crazy. All these insights get built into our prototypes."
"On the quantitative side," he adds, "we recruit consumers from our extensive database. They provide feedback on prototypes regarding overall liking, drivers of consumer appeal, fit to product concept, uniqueness and emotional profile. The value of this Qual-Quant method is that it combines the rich learnings from talking and interacting with consumers — backed by the numerical validation that comes from data analytics. This helps transform packaging concepts into best-possible prototypes that have strong consumer appeal."
Curion is a leader in sensory and consumer product research and serves Fortune 500 and other blue-chip customers in the food & beverage, personal care, fine fragrance, and home & fabric care industries. In 2018 alone, the company tested 97,000 consumers in its facilities in California, Chicago, Dallas, and New Jersey. Curion's data analytics give brand owners what they need most: product readiness for launch, consumer purchase decision process, competitive landscape and more.
The result of a merger between Q Research Solutions and Tragon Corp., Curion brings a wealth of knowledge and experience to the consumer and sensory science industry. The company pioneered many of the sensory methodologies considered industry standards today, including Quantitative Descriptive Analysis (QDA)® and Partnership Solutions (PS).
Visit www.curioninsights.com for more information.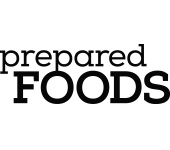 Curion: First Impressions
Curion applies its research lens to consumer-driven package design
21 May 2019