Curion QDA® is a sophisticated behavioral approach that uses descriptive panels to measure a product's sensory characteristics by using an everyday consumer language. The panel members use their senses to perceive product similarities and differences.
Curion's QDA® approach is a 50 year old scientific methodology for descriptive analysis, created by Curion that is only 1 of 2 methodologies within product testing that is recognized by ASTM.​​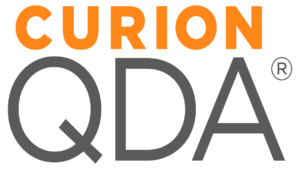 The client wanted to understand consumer opinions and sensory profiles of 8 alfredo sauces, including its original sauce, two new prototypes, and competitive brands.​
Using Curion's Product Optimization Testing methodology (PROP™), we combined Curion's QDA® Quantitative Descriptive Analysis and consumer acceptability testing for a comprehensive understanding of the product attributes which drive consumer preferences. ​
From Curion's QDA® and PROP™ methodologies, three clear consumer segments were identified and clustered together based on product preferences like texture and flavor strength. ​
Deeper results into existing product line
The client's current alfredo sauce was least liked by consumers and had the lowest ratings for most attributes tested through our QDA® methodology.​
One of the new prototypes best addressed the deficiencies seen in its current sauce, and was highly preferred on all hedonic measures. The client has confidence that this new alternative sauce option will stand out and win higher market share in its product portfolio