Different sides of the same coin: solid research fuels effective application
Ever walked into a store and been hit with the prominence of a certain scent?
In recent years, sensory marketing has become a tried-and-true tool for brands to create lasting impressions and initiate the product journey prior to purchase.
Without a solid foundation of sensory science, however, sensory marketing can do more harm than good.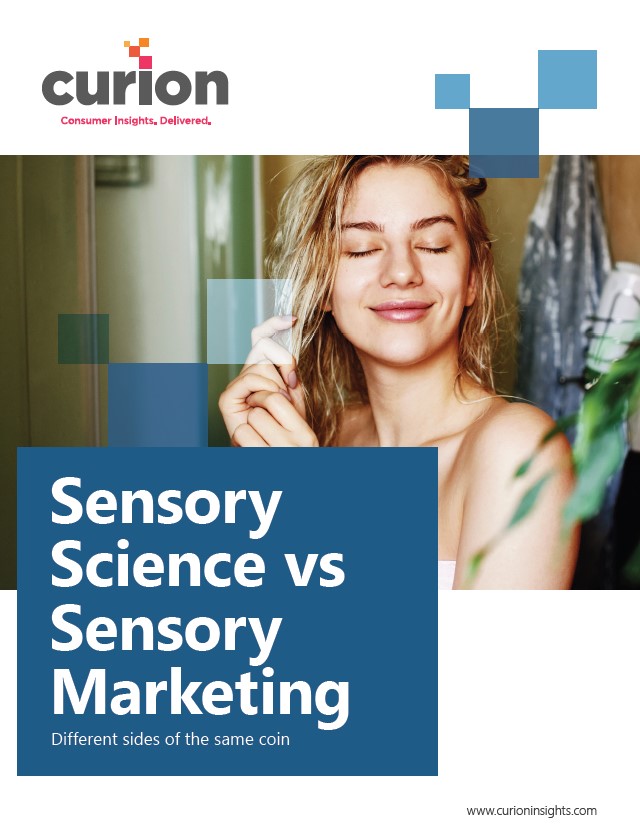 The ideas shaping the industry, delivered to your inbox
Curion's Innovation, Insights, and Impact whitepaper series is here!
Fill out the form below to download our whitepaper "Sensory Science vs. Sensory Marketing."
We're a sensory and consumer insights firm specializing in applying research to every stage of product development to inform product solutions that address important consumer needs and frustrations. Our aim is to maximize the chance of product success.
Learn more about Curion Insights and our capabilities by visiting our website.