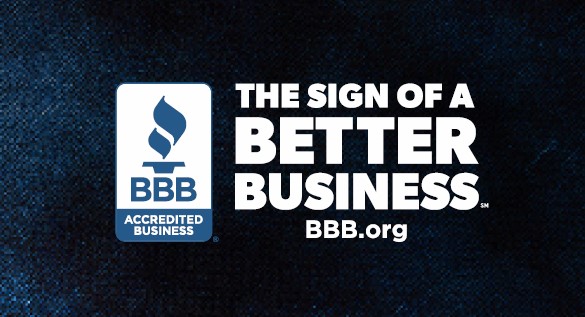 Curion Holdings LLC, a leading full-service product testing and consumer insights firm specializing in product and packaging research, is proud to announce its accreditation and A+ rating awarded by the Better Business Bureau (BBB). This achievement underscores Curion's dedication to delivering exceptional customer service and high-quality consumer research and insights.
Headquartered in Chicago, IL, Curion partners with numerous Fortune 100 companies worldwide, offering strategic data insights to support their global initiatives. Through proprietary research technology, Curion employs various in-facility and home-use testing methodologies, providing quantitative, qualitative, sensory, and exploratory insights. As a leader in the product testing and consumer research industry, Curion relies on thousands of paid consumer testers at each of its testing locations.
"We are delighted to receive an A+ rating from the Better Business Bureau. Our team consistently strives to offer the best experience to both our clients and consumers, and this recognition truly reflects our commitment to excellence." – Keren Novack, President of Curion.
The A+ rating from the BBB holds significant importance for Curion, as it acknowledges the company's unwavering dedication to providing best-in-class research, insights, and customer service. The accreditation process evaluates factors such as business practices, customer complaints, and transparency. To earn accreditation, Curion had to meet and maintain the stringent BBB Code of Business Practices, which signifies qualities such as trustworthiness, honesty, transparency, responsiveness, and honorability. In addition, Curion's clean complaint history and over 50 years of industry experience played a role in achieving the highest rating possible.
With the A+ rating from the BBB, Curion continues to uphold the highest standards across all facets of its operations, solidifying its position as a leader in the product testing and consumer research industry.
About Curion:
Curion specializes in delivering impactful insights to the world's top CPG companies, helping them develop winning, repeatedly purchased products. Curion's deep data-driven product insights, sensory expertise, and state-of-the-art consumer centers enable them to uncover responses to critical client objectives. With over five decades of experience in the product testing industry, Curion is dedicated to guiding clients with their proprietary Product Experience and Performance (PXP™) platform, connecting brands to consumers at every step. An innovator in the industry, Curion recently developed a groundbreaking benchmarking product testing method, the Curion Score™, which has become a trusted and sought after tool within the industry. As one of the largest product and consumer insights companies in the U.S., Curion has built a reputation for excellence and trust among the world's leading consumer brands. Curion's commitment to innovation and expertise, coupled with a passion for delivering actionable insights, makes Curion a valuable partner for companies looking to develop and launch successful products.