When it comes to beauty and personal care consumer products, fragrance isn't just a fleeting sensory experience; it's a potent driver of liking and emotions. Fragrance can transform a product attribute into a powerful signal of quality, efficacy, and emotional resonance. With the ability to evoke memories, alter moods, and convey feelings, fragrances hold a unique position in product development and marketing strategies.
Positive fragrances can evoke relaxation, rejuvenation, and vitality, while negative ones might stir memories of unpleasant experiences, leading to sensations of boredom or unease. The emotional response to fragrances is a catalyst that can strongly influence how consumers perceive and engage with products.
The Power of Fragrance Beyond Liking
While liking is crucial, it's only the tip of the fragrance iceberg. Companies are realizing that fragrance can be harnessed to communicate a range of emotions and functional benefits, thereby amplifying the impact of their products. The collaboration between Blue California and Curion dives deep to understand how leveraging fragrance-emotion relationships can revolutionize product development.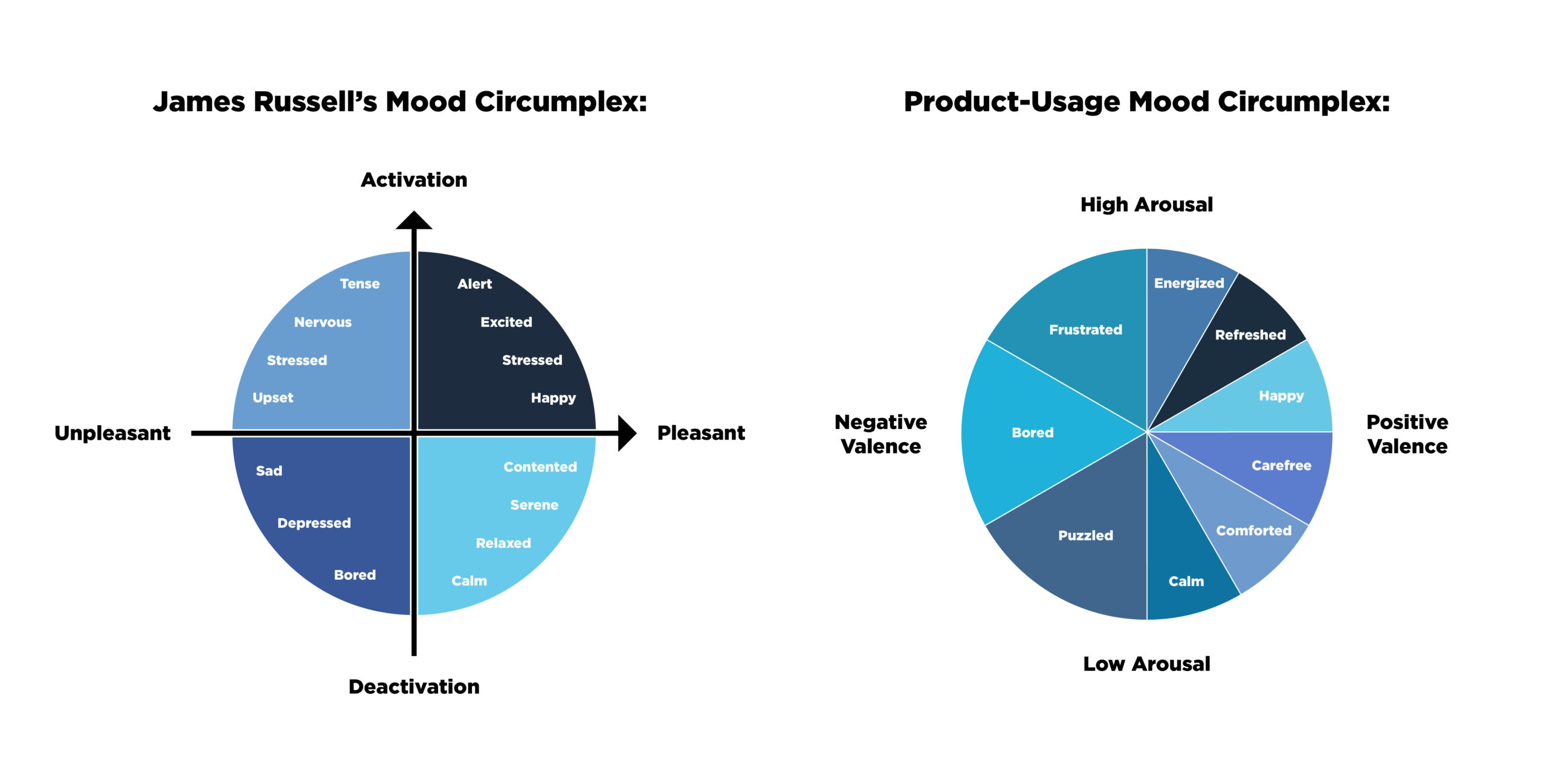 The two teams partnered up to assess the emotional and perceived benefits of a huge landscape of fragrances. The study tapped into Curion's well-established Emotions & Benefits platform, designed in alignment with Russell's Circumplex Model. This model identifies 39 emotional descriptors that serve as reliable indicators of consumer emotions across diverse demographics and geographies.
A Revelation in Fragrance Dynamics
The research echoed the circumplex model's foundations, shedding light on two primary emotional dimensions: positive vs. negative valence (liking) and energy/arousal level. Fragrances emerged that ranked high in liking and benefits, as well as fragrances that were less preferred.
The detailed findings in this research unraveled a new approach to holistic product design. Emotions and benefits can be strategically aligned with branding, packaging, concepts, and claims. By understanding the emotional attributes driving a product category, product testing and consumer research focused on emotions and benefits can offer a new roadmap for product development, but also a specialized approach to crafting products that resonate deeply with consumers.
Visit our library of Scientific posters to download this and others
About Curion:
Curion specializes in delivering impactful insights to the world's top CPG companies, helping them develop winning, repeatedly purchased products. Curion's deep data-driven product insights, sensory expertise, and state-of-the-art consumer centers enable them to uncover responses to critical client objectives. With over five decades of experience in the product testing industry, Curion is dedicated to guiding clients with their proprietary Product Experience and Performance (PXP™) platform, connecting brands to consumers at every step. An innovator in the industry, Curion recently developed a groundbreaking benchmarking product testing method, the Curion Score™, which has become a trusted and sought after tool within the industry. As one of the largest product and consumer insights companies in the U.S., Curion has built a reputation for excellence and trust among the world's leading consumer brands. Curion's commitment to innovation and expertise, coupled with a passion for delivering actionable insights, makes Curion a valuable partner for companies looking to develop and launch successful products.