Interviewed and written by Laura Bianchi, Crain's Chicago Business.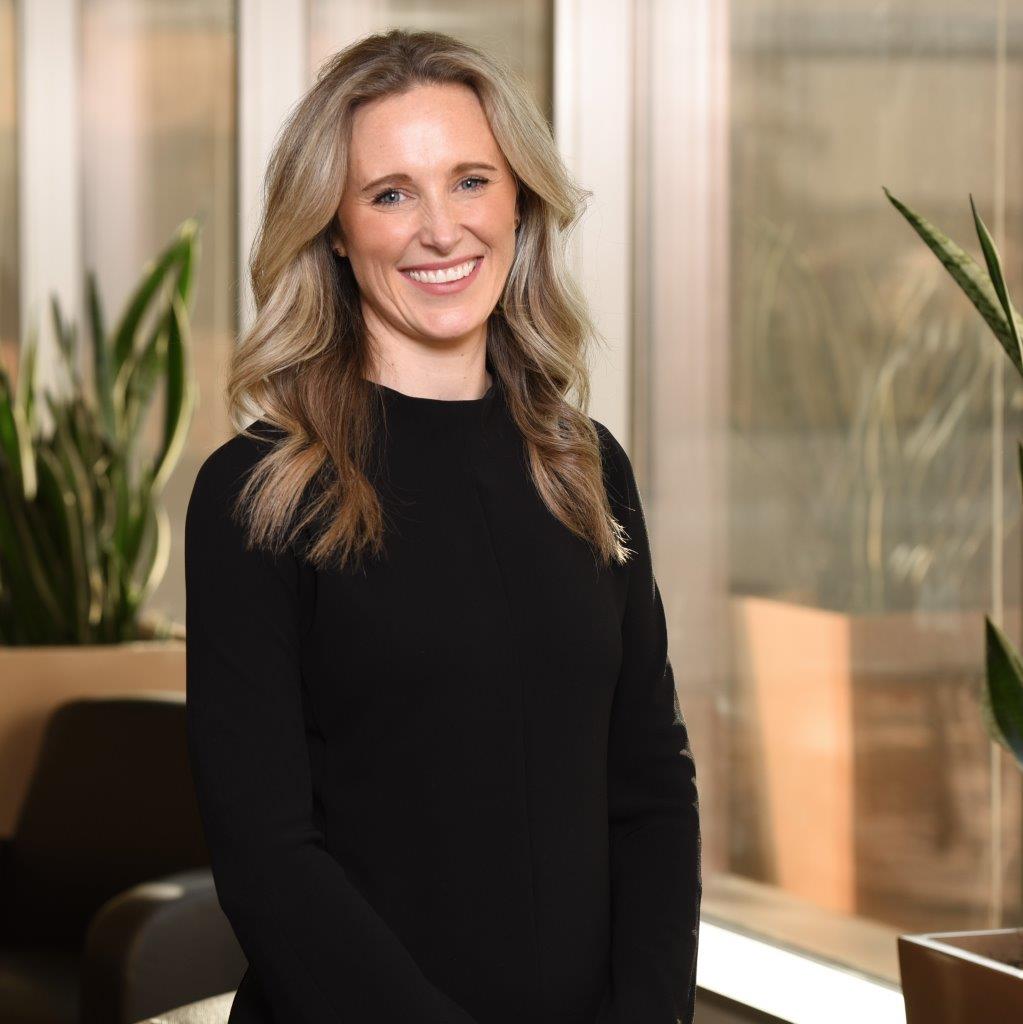 Keren Novack, 40, is the successful president of Curion, a leader for over 45 years in consumer insights and product performance testing. Located in Deerfield IL, Curion works side-by-side with leading CPG companies like Estee Lauder, Kraft Heinz, and Constellation Brands to define product and packaging insights that lead clients to create and develop products that play an impactful role in consumers lives, resulting in reliable repeat purchase. As an impactful leader within Curion, Keren's role and responsibilities are crucial to help propel Curion even further as a leading product performance testing company. She and her husband live in Highland Park with their three children, 7-year-old twins and a two-year-old.
Testing food and makeup sounds like a great job! It keeps me coming to work every day. You can't really understand a client's objectives and solve problems without tasting or using a product.
Your favorite responsibility? I love browsing grocery and makeup aisles to stay in touch with these fast-paced industries. There is always something new to try.
A notable success? After Wendy's created its new hot and crispy fries, they wanted evidence that consumers preferred them over their largest competitor's fries. A claim like that is highly scrutinized by legal and marketing teams, so we had hundreds of consumers come in for a tasting using a very specific protocol. The results allowed Wendy's to make a huge marketing splash.
An embarrassing moment? As a newbie at Curion, I participated in an ice cream tasting for a client. All eight of us at the table had a cup for expectorating the ice cream—like a wine tasting—but I didn't realize what it was for, so I filled my cup with water. I was so embarrassed that I ate all 15 samples and paid the price with a queasy stomach.
Where did you grow up? I was born in England. My family moved to the U.S. when I was 7, and then at 15, we moved to Hong Kong. I threw an epic teenaged fit, but those experiences taught me that opportunity can come with change.
How so? I attended a top high school, Hong Kong International School, and experienced travel opportunities one can only imagine. Our school trips included kayaking down the Seti River in Nepal and camping on shore, scuba diving in the Philippines and working for Habitat for Humanity in southern India.
A life-changing moment? My family and I were sitting along the parade route, next to the Dairy Queen, just feet from where the first bullet hit during the mass shooting at the Highland Park Fourth of July parade last year. I had my younger daughter on my lap and my twins were in the street, ready to grab candy. I thought I heard fireworks, but then I saw a look of terror in one woman's eyes, and my friend screamed to get down and run. The gunfire was incessant.
What did you do? I grabbed my daughters and took off with the crowd, but got separated from my husband and son in the rush. It was the definition of terrifying. Thankfully, we reached safety unharmed. But I will never be able to unhear that sound or forget the terror we all felt.
About Curion:
Curion provides world-class quantitative and qualitative product insights. Applying proven industry-leading, innovative methods to service over 65% of Global 100 companies, Curion works with its clients to determine what products consumers like and why they are liked and how. As a result, Curion clients mitigate risk of marketplace failure by ensuring that only products of quality and character will be introduced to the market, providing repeatable delight to their consumers. Curion accomplishes this with its disruptive methods and approaches, sensory processes, facilities and world-class data insights. In 2019 alone, Curion tested 127,000 consumers across its San Francisco, Chicago, Dallas and New York metropolitan-area facilities. The result of a merger between Q Research Solutions and Tragon Corp., Curion brings a wealth of knowledge and experience to the consumer science industries.