Nostalgia's impact on consumer preferences: What drives consumer decision-making?
The answer? Emotions.
As more companies realize emotion's foundational role in consumer connection, nostalgia is central to many brands' positioning and marketing.
We're diving into the psychology behind nostalgia, uncovering why it's such a powerful tool for building consumer relationships, and providing practical advice for how companies can leverage nostalgic appeal.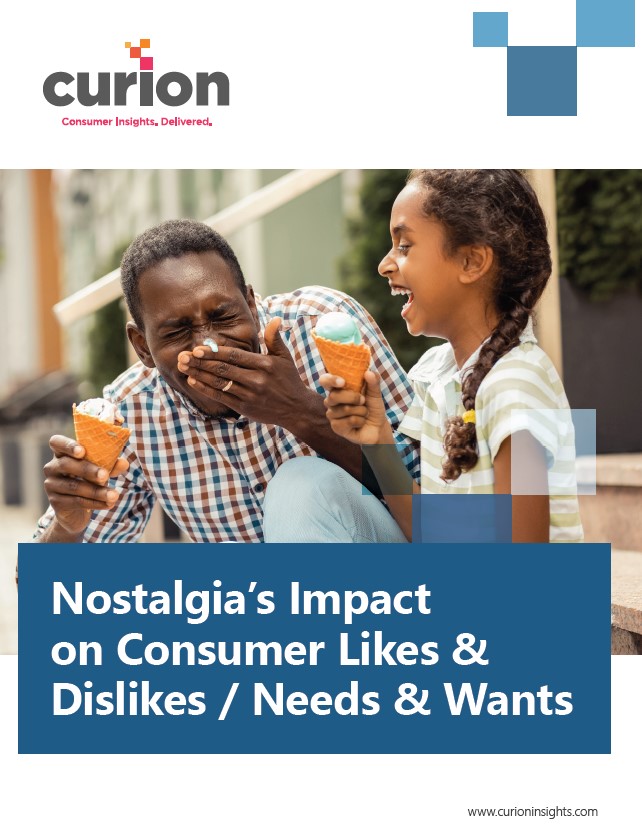 The ideas shaping the industry, delivered to your inbox
Curion's Innovation, Insights, and Impact whitepaper series is here!
Fill out the form below to download our whitepaper "Nostalgia's Impact on Consumer Preferences."
We're a sensory and consumer insights firm specializing in applying research to every stage of product development to inform product solutions that address important consumer needs and frustrations. Our aim is to maximize the chance of product success.
Learn more about Curion Insights and our capabilities by visiting our website.