Context and emotion are king: the universal human experiences shaping consumers' product journeys
It's impossible to separate consumer testers from their memories, emotions, and associations.
We're addressing how consumer research can either offset or embrace implicit consumer bias to uncover pivotal insight and how Curion's methodologies ensure alignment with our clients' goals.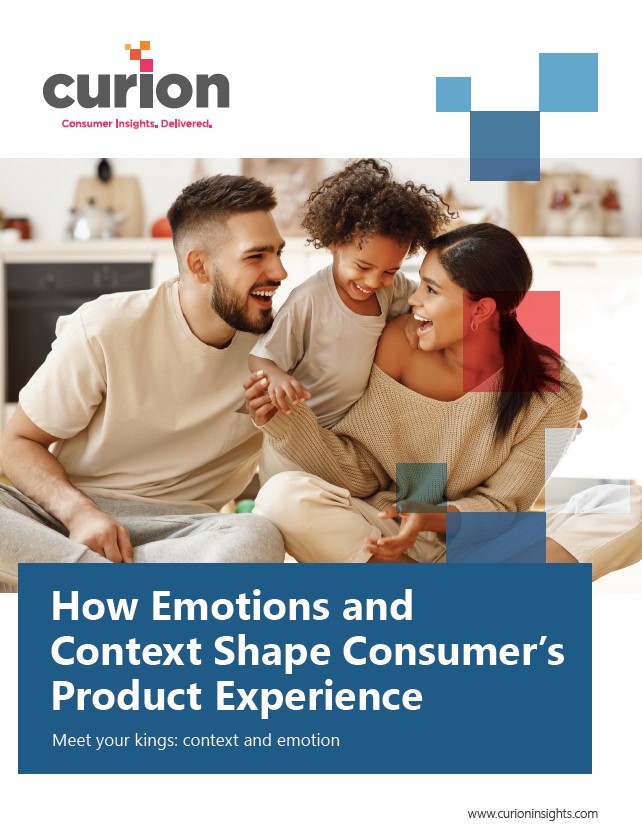 The ideas shaping the industry, delivered to your inbox
Curion's Innovation, Insights, and Impact whitepaper series is here!
Fill out the form below to download our whitepaper "How Emotions and Context Shape Consumer's Product Experience."
We're a sensory and consumer insights firm specializing in applying research to every stage of product development to inform product solutions that address important consumer needs and frustrations. Our aim is to maximize the chance of product success.
Learn more about Curion Insights and our capabilities by visiting our website.