Supermaker: Crafting Business on Your Own Terms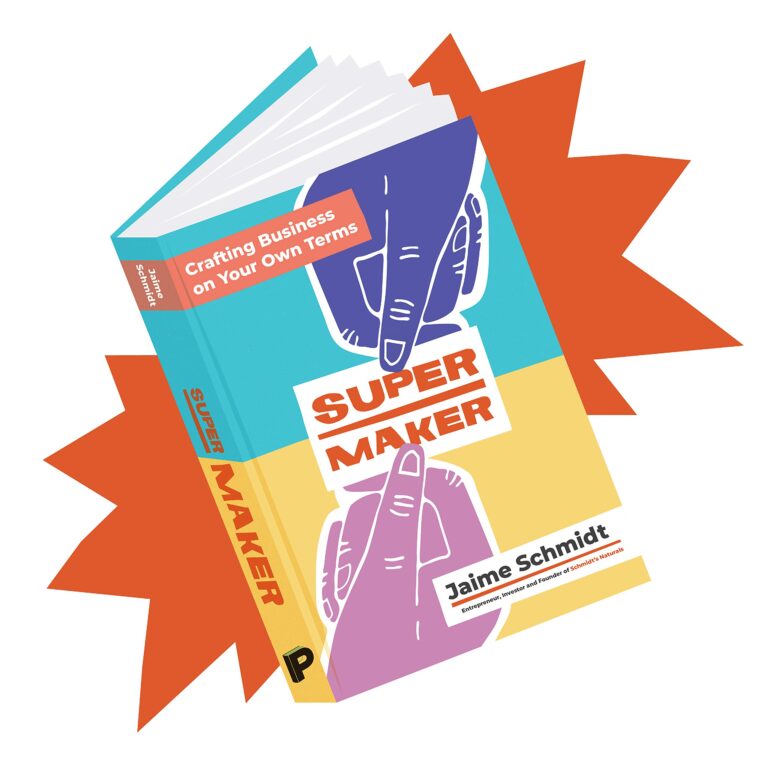 Acclaimed entrepreneur and investor Jaime Schmidt opens up with her unfiltered storytelling of how she went from making natural products in her kitchen to a household name brand.
Her book, "Supermaker: Crafting Business on Your Own Terms," shares how to start or grow your own business with her secrets on marketing, sales growth, product development, customer engagement, scaling operations, and partnerships.
We're sending you a FREE copy so you can read this mix of inspiration, the honest airing of mistakes, and discover indispensable instruction you'll only find here.
A gift for you, delivered right to your front door.
March is National Reading Month, and we want to celebrate with you!
At no cost to you, we'd like to send you a riveting read that's brought inspiration to us and many others. Fill out this form and your package will be on its way!
We're a sensory and consumer insights firm specializing in applying research to every stage of product development to inform product solutions that address important consumer needs and frustrations. Our aim is to maximize the chance of product success.
Learn more about Curion Insights and our capabilities by visiting our website.